Fathers Day Gifts Ideas.
Browse our range of Fathers Day Gifts Ideas. We are sure that you will find something that your father will love and treasure forever, ranging from Collectable Teapots, Character Jugs, Winston Churchill Collectables, Fathers Day Gifts Under £25, Fathers Day Gifts From Daughter, Fathers Day Gifts From Son and more!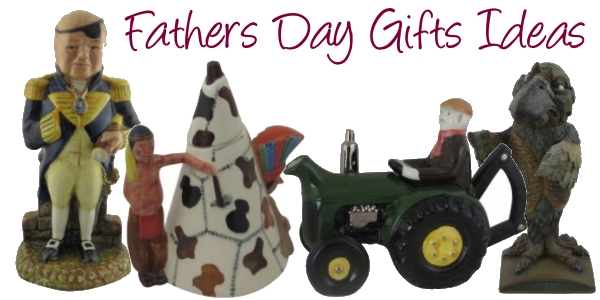 Our choice of Fathers Day gifts are priced from only £7.95. There is something for everyone with prices that are affordable.
All orders priced over £20 include FREE UK Post and Packing. With a 1-2 day delivery. We also ship world-wide. All our international shipping rates are discounted. All orders are normally despatched the next working day after receipt of payment.
Fathers Day Gifts Under £25
Fathers Day Gifts From Daughter
Fathers Day Gifts From Son
Political Character and Toby Jugs
Decorative Collectable Teapots and Novelty Teapots
Winston Churchill Collectables
Moorland Pottery Mugs