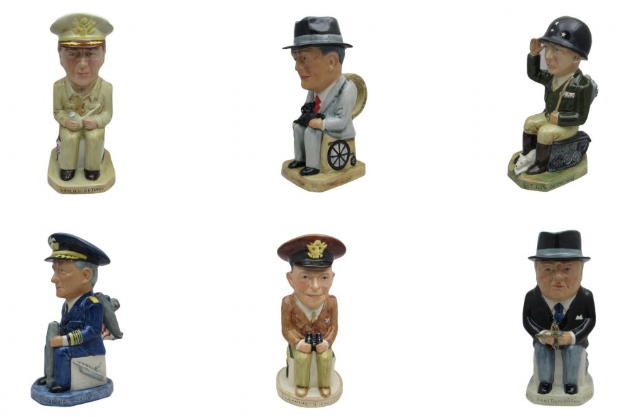 We are delighted to present a new shopping category.  Featuring World War II Allied Leaders. A range of Toby Jugs. That includes General Douglas MacArthur, President Franklin Roosevelt, General George Patton, Prime Minister Winston Churchill,
Admiral Chester Nimitz and General Dwight Eisenhower.
Produced by Bairstow Pottery. Based in Stoke on Trent, Staffordshire. Using traditional production methods. They are hand made. Then hand decorated. Requiring several firings,
Click for more information and to purchase World War II Allied Leaders Collection.