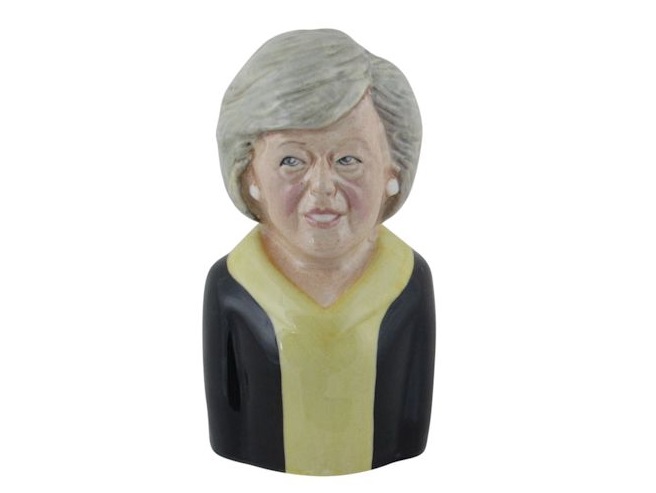 The new Theresa May Toby Jug joins British Prime Minister Series. A range of toby jugs produced by Bairstow Pottery. The series portrays British Prime Ministers from the twentieth and twenty first century. With the addition of the Theresa May Toby Jug. There are now twenty Toby Jugs in the series.
Each Prime Minister Toby Jug is produced in a world-wide Limited Edition of 1500, all of which are individually numbered on the base. Each Toby Jug is hand-made and hand decorated which makes each one different and unique.
Stoke Art Pottery is one of the few official stockists for Bairstow Pottery. All their products which we offer are all brand new. All our prices include UK postage. We ship world-wide and offer competitive international shipping rates.
Bairstow Pottery was established in Stoke on Trent Staffordshire in 1936. It is now owned by Roger Bairstow, The son of the founder Percy Bairstow. The business now specializes in the production of political character jugs and figures.
Stoke Art Pottery now established over 10 years. Selling high quality pottery produced in the UK on line.
All our prices include postage.
We ship world-wide. With very competitive shipping rates.