SPECIAL FATHER'S DAY GIFTS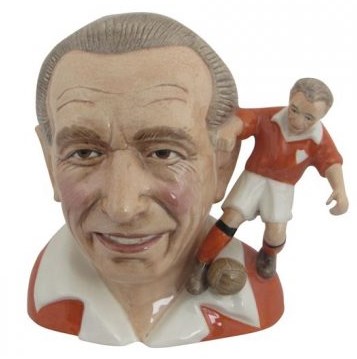 It is time to think about Special Father's Day Gifts.
Just in case you have forgotten. In the UK. It is Father's Day on Sunday 18th June 2017.
Do you have a problem selecting that Special Father's Day Gift?
Our range of pottery items. All produced in the UK. Making excellent gifts that will be cherished and appreciated.
All at affordable prices starting at only £13.95.
On this very important day part of the enjoyment is getting the gift on the actual day. And enjoying the company of the family. However, for many reasons it may not be possible for you to visit him. But you still what him to have a special gift and send to him your wishes for Special Father's Day.
So, in addition to offering a selection of special father's day gifts. We also offer a unique service. At no additional cost we will send the selected gift direct to your father. Enclosing a Father's Day Greetings Card. With a personal message from you.
All you have to do insert in the shipping address before the recipient name and address "Fathers Day Gift". Then e-mail the personal message to us using the contact form.
Please note – the last date for ordering items required in time for Father's Day is 12.00pm (NOON) Wednesday 14 June 2017.
So have a look at the selection of the pottery gifts that we have available.
Does he enjoy his morning cuppa? How about getting him one of the Moorland Pottery Mugs that we have available.
If he has a special interest. He may appreciate one of our collectable teapots. They depict everything from racing cars to steam locomotives. All hand-made and hand decorated.
Then we must not forget our range of Toby Jugs. Portraying political figures. As well as personalities in popular culture such as Sir Stanley Matthews.
Finally, our range of hand cast and hand decorated vases.
They will enhance any home.
CLICK HERE to browse our selection of Special Father's Day Gifts.
Stoke Art Pottery now established 11 years. Selling high quality pottery on-line. Made in the UK.