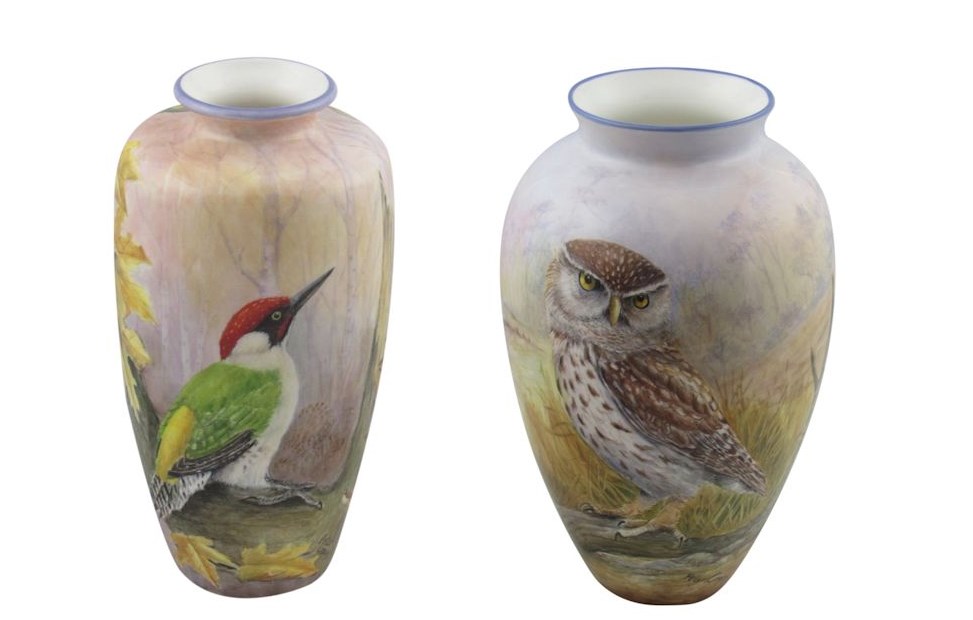 We are delighted to be adding work by the very talented Peter Graves to our portfolio of designers at Stoke Art Pottery. Peter's freehand paintings are among the best available in the world. We currently have two great designs Woodpecker and Little Owl.
About Peter Graves
Peter Graves began painting on fine bone china at Coalport China Ltd.in Longton Stoke-on-Trent. For five years he painted in the Prestige Art department, working on many of Coalports best pieces, which are sold all over the world .
Leaving Coalport in 1980, he started to produce freehand painted pieces of fine bone china.
Commissions have include presentation pieces for, Her Royal Highness Princess Margaret, President Carter of the United States of America and Prime minister Margaret Thatcher.
Recently he has been working on Moorcroft enamels, and Elliot Hall enamels as a freelance ceramic artist ,working from his studio in the Roslyn Works , in Longton , Stoke on Trent. Peter for many years demonstrated china painting in the Gladstone Pottery Museum
Each piece produced is a freehand painted one off , and requires at least 6 firings to complete. Peter signs every piece and has his own unique back stamp.