Queen Elizabeth First and King Charles First are the latest Grotesque Birds to be released by Burslem Pottery.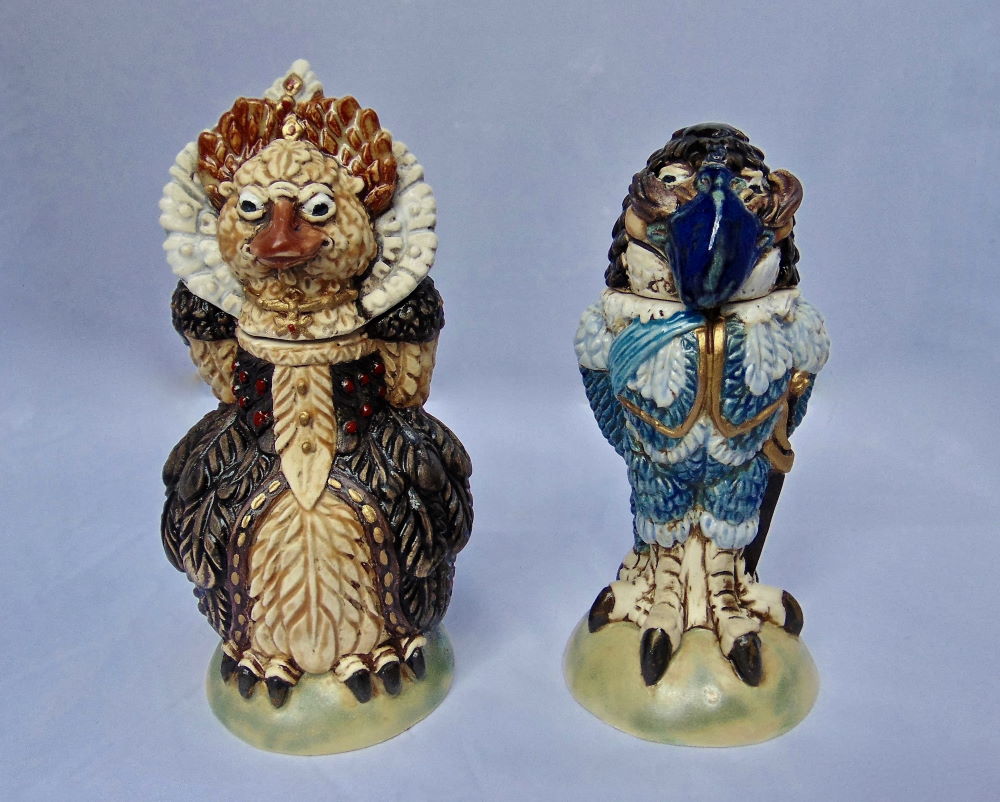 The brand Grotesque Birds are sculptured and modelled by Andrew Hull, who has become very well known for his Grotesque Birds, which are inspired by the original Martin Brothers Grotesque Birds.  Andrew Hull originally began creating the birds whilst at Cobridge Stoneware, which was at the time part of the Moorcroft Group of Companies.
All the Grotesque Birds are and made, requiring several firings at very high temperatures, then hand painted and embellished with gold detail.
Each is priced at £149.95.
Prices including UK Post & Packing & International Shipping Discounted
The birds are being launched at the Burslem Pottery Studio at the famous Middleport Pottery in Stoke on Trent, where the "Pottery Throw Down" is filmed on Saturday 26 October 2019, and be purchased on line at Stoke Art Pottery