A one of a kind colourway of the Jeremy Corbun jug fetched £60 (inc costs) at Lincoln auction house Unique Auctions. The Jeremy Corbyn colourway shows Jeremy Corbyn wearing a light brown jacket, a white short and a yellow tie. All proceeds from the sale are to be given to the Jo Cox Foundation.
The character jug can be ordered in a standard edition and two limited editions – click for more details.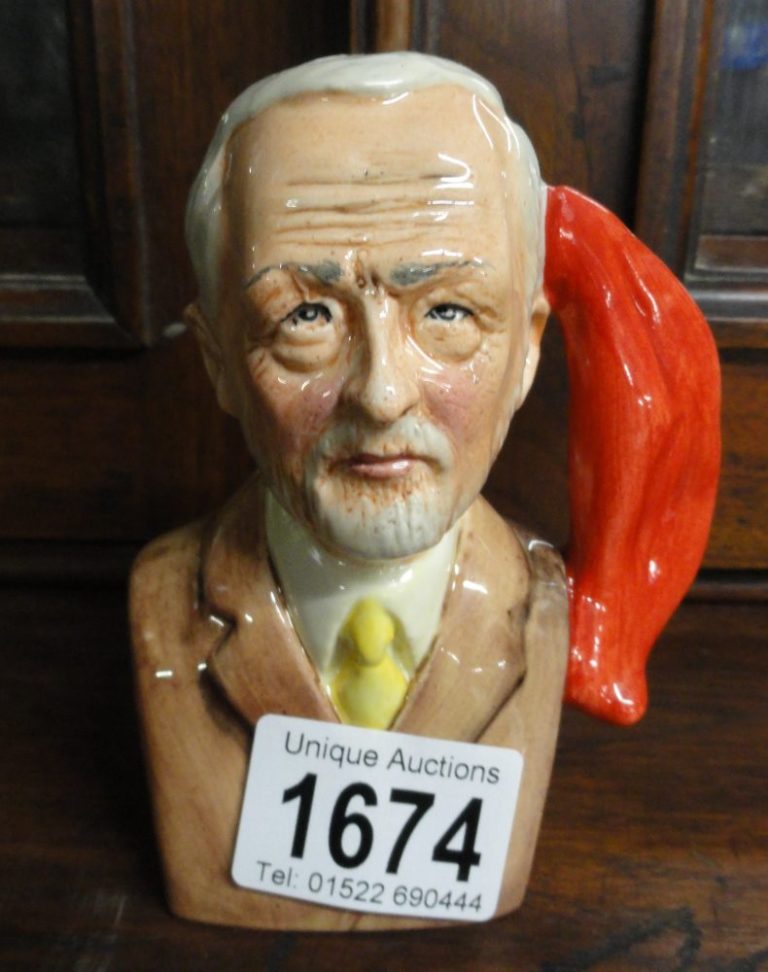 The Oh Jeremy Corbyn Jug is available in three colourways: an open edition of black jacket and red tie (priced at £32.95); and two limited editions of 500 being a brown jacket and red tie and blue jacket and blue tie (priced at £36.95).
All the jugs are handmade and hand painted in the UK at Stoke on Trent.
Click to view our range of Political Character and Toby Jugs.