NEW ! Absolutely fabulous Theresa May Prime Minister Caricature figure – BREXITANNIA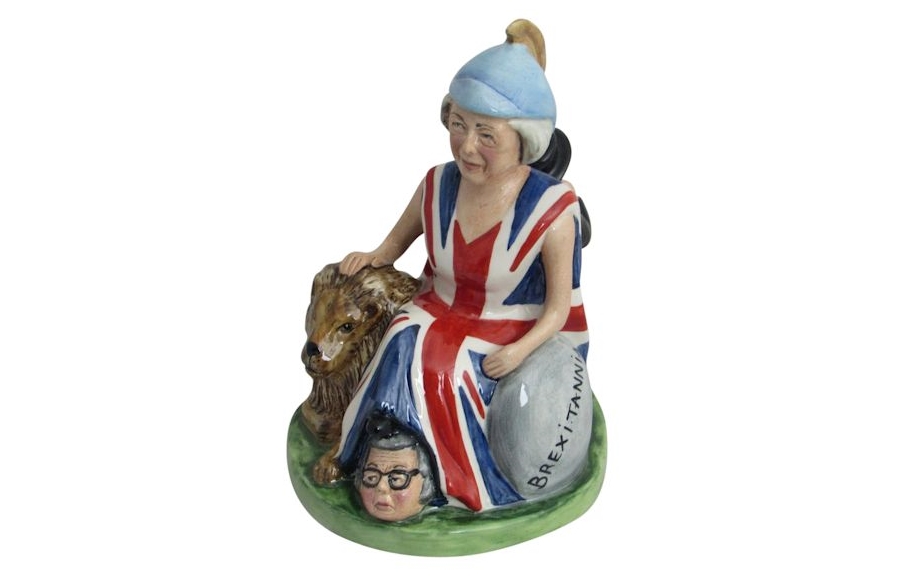 Another fantastic new political figure from Bairstow Pottery. A  Theresa May Prime Minister caricature figure, "Brexitannia".
A real must have for any collector of political memorabilia.
It portrays Theresa May sitting as "Rule Britannia". Dressed in the Union Flag. Sitting on her throne with her foot over the head of Michael Gove. At rear of her is Boris Johnson. Dressed as the British Bulldog.
It has been modelled for Bairstow Pottery by Ray Noble.
They are hand-made and each one is individually hand painted.
It will be produced a world-wide limited edition of 500. Each of the figures will be individually numbered on the base.
The height of this figure is approximately 18.75cm.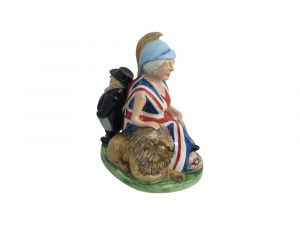 Our on-line price is £94.95. This price includes UK postage and packing.
We also ship world-wide. With competitive discounted shipping rates.
Available from Monday 6th February 2017
DELIVERY ON THIS ITEM IS NOW APPROXIMATELY 4 WEEKS
Bairstow Pottery based in Stoke on Trent. Was established in 1935. They are well known for producing high quality pottery and ceramics.
Over the past twenty years Bairstow Pottery have specialised in producing political memorabilia. They are world renowned for their character jugs and figures. In the shape of Winston Churchill.
Bairstow Pottery also produce the British Prime Minister series of small Toby Jugs. A well known series of Toby Jugs. These portray modern day British Prime Ministers of all political parties.
All the products produced by Bairstow Pottery. Are hand-made and hand painted. This makes every piece of pottery produced. Different and unique!
Stoke Art Pottery has now been established for over ten years. Selling hand-made and hand decorated pottery on-line. All produced in the United Kingdom.
All orders are despatched next day following receipt of payment. With a delivery time of 1-2 days.
You can buy with confidence. With our 14 day "No quibble". Money back guarantee.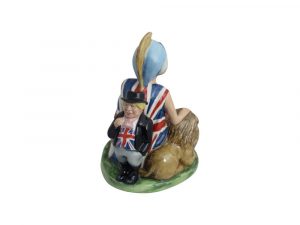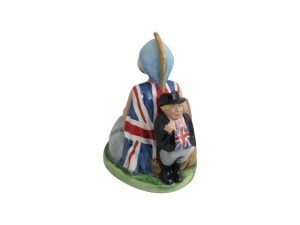 CLICK HERE to view the range of Bairstow Pottery products.