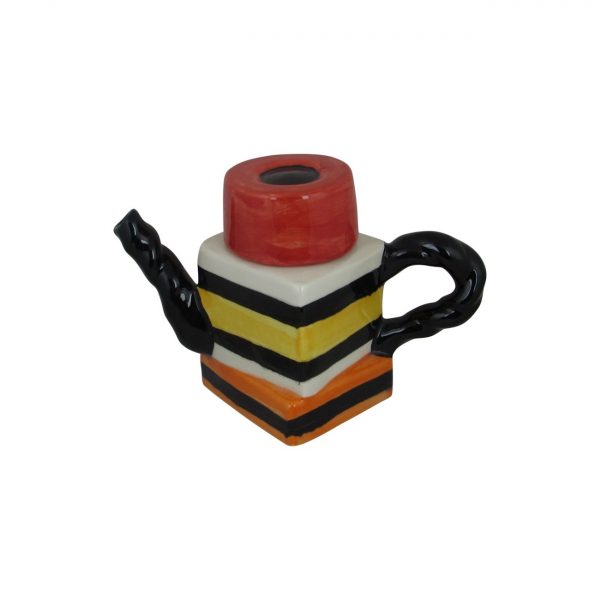 Liquorice Allsorts Novelty Teapot Carters of Suffolk
£39.00
Hand Crafted Hand Painted Novelty Teapot.
Made in the UK.
Height 14cm.
Free UK Post and Packing. (1-2 day delivery)
Discounted International Shipping Rates.
Out of stock
Description
 LIQUORICE ALLSORTS NOVELTY COLLECTABLE TEAPOT.
A Liquorice Allsorts Novelty Teapot.  It is hand-made and hand decorated. Using traditional production methods, By Carters of Suffolk.  Who are world famous for their novelty teapots. And they are  based near to Stowmarket in Suffolk, UK.
It is a fully functional Teapot. It is the ideal gift for any occasion for that "Liquorice Allsorts" lover. Or even the lover of a cup of tea with a sweet tooth.  And it will also make an excellent addition to a collection of novelty teapots for a teapot collector.
The dimensions of this teapot are, length 21cm from the spout to the edge of the handle, and the height is 14cm including the lid.
It is boxed.
And our on-line price for the Liquorice Allsorts Novelty Teapot is £39.00.
Which includes the cost of UK Post and Packing.(1-2 day delivery).
And Discounted International Shipping Rates.
This teapot is just one of the hand-made hand decorated novelty teapots produced in the UK. That we currently have in stock. To view all the teapots currently available CLICK HERE.