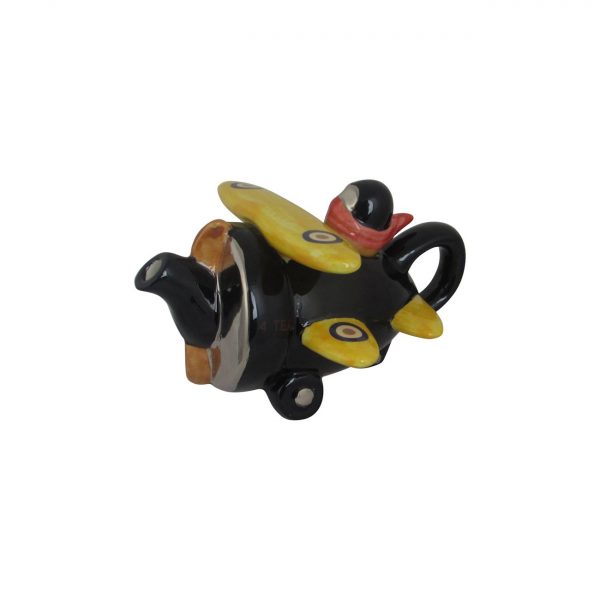 Aeroplane One Cup Novelty Teapot Carters of Suffolk
£29.90
Carters of Suffolk.
Aeroplane One Cup Novelty Teapot
1 in stock
Description
Aeroplane One Cup Novelty Teapot
Aeroplane One Cup Novelty Teapot. And using traditional production methods. It is  hand-made and hand painted. Produced by Carters of Suffolk in their factory based near to Stowmarket in Suffolk.
And to complete the unique finish. Real platinum glazes have been used to decorate the detail finish.
Carters of Suffolk were established in 1978 by Tony Carter. And they are world famous for their novelty teapots.
It is the ideal gift for any occasion for the aeroplane enthusiast. And it will make a good gift for that person starting a teapot collection.
The dimensions of this teapot . From the tip of the spout to the edge of the handle 16cm. With a overall height including the lid  9cm.
Our online price for this Aeroplane Boat One Cup Novelty Teapot is £29.90.
And this price includes UK post. Similarly our international shipping rates are discount. For our international customers.
In addition to this Decorative Collectable and Novelty Teapot. We also have good stock of other teapots. To view all our current stock available CLICK HERE.