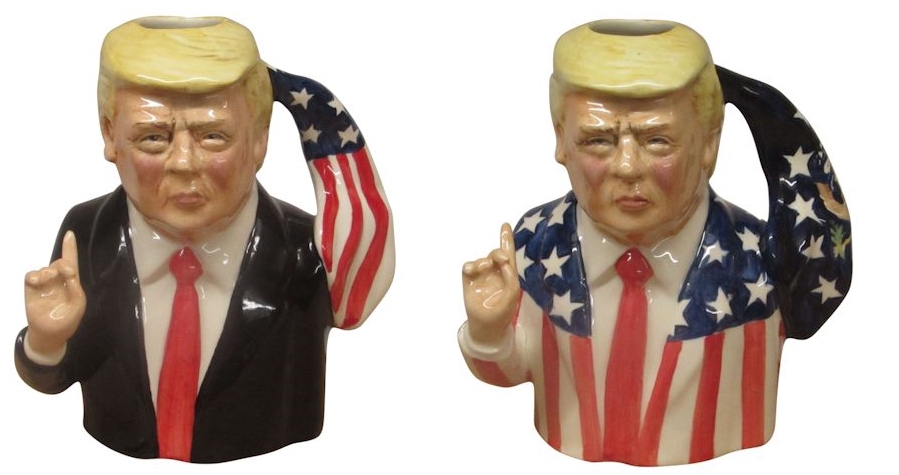 We are pleased to present the President Donald Trump Toby Jug and the Special Edition Donald Trump Toby Jug from Bairstow Pottery. Both the Donald Trump Toby Jugs have been designed and sculpted by Ray Noble and is being presented in standard edition and a limited edition Stars and Stripes painting of 100. The height of each of this Toby Jug is 13.2cm
All the jugs are handmade and hand painted in the UK at Stoke on Trent by Bairstow Pottery. Who are well known for producing political Toby Jugs.
Be one of the first to get one of these political collectables. We are now taking pre-production orders with a delivery time of approximately six weeks.
The standard edition is £49.95., and the Limited Edition in the Stars and Stripes Colourway is £149.95.
All prices include UK Post and Packing.
We also ship world-wide. Our international shipping rates are discounted.
Click to view our range of Political Character and Toby Jugs.