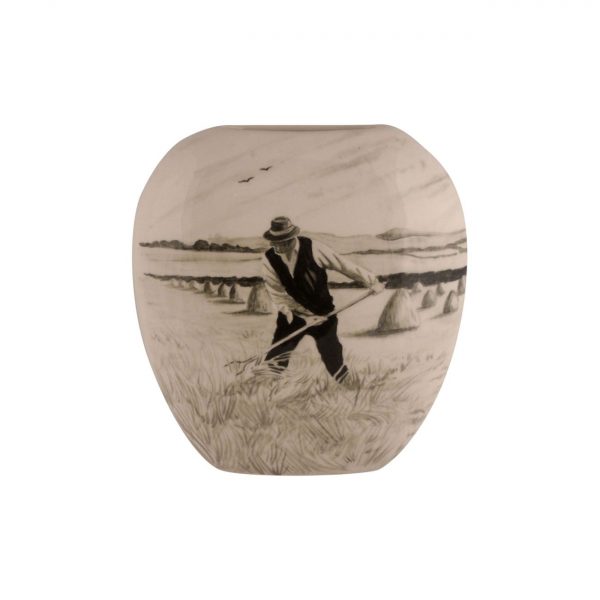 Tony Cartlidge Ceramic Artist Vase The Farmer Design.
£64.95
Tony Cartlidge Ceramic Artist.
Small Purse Vase in The Farmer Design.
Hand made and hand decorated pottery. Produced in Stoke on Trent, Staffordshire, England.
1 in stock
Description
Individually hand decorated, By the designer Tony Cartlidge.
A design from the Artisan range of designs.
An Exclusive range of designs for Stoke Art Pottery.
Unique gift for any Farmer. Christmas, Birthday or Retirement.
Height 12cm.