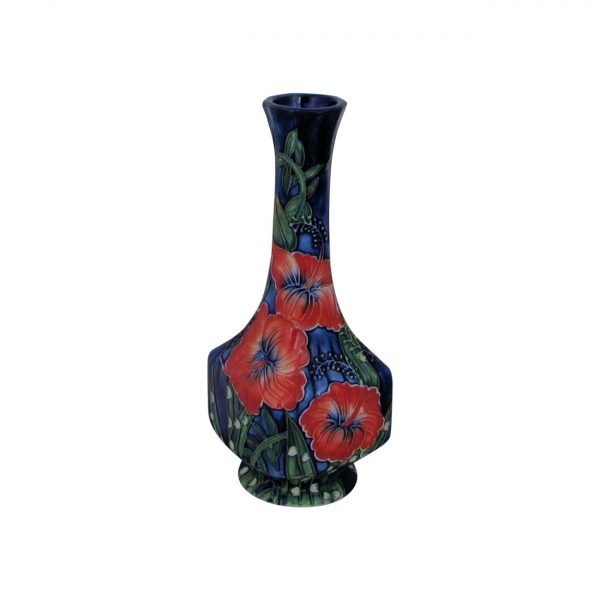 Old Tupton Ware 7 inch Vase Hibiscus Design
£25.99
Old Tupton Ware
7 inch Vase in the Hibiscus Design.
2 in stock
Description
Old Tupton Ware 7 inch Vase Hibiscus Design
A Old Tupton Ware 7 inch vase Hibiscus design.
All Old Tupton Ware vases are hand crafted, tube-lined and hand decorated.
Skilled craftsman and craftswomen are employed to get this unique hand painted tube-lined finish.
The Hibiscus Design is a beautiful illustration of brightly coloured red hibiscus flower on a blue background
The height of this vase is 7 inches. And it is boxed
The Hibiscus design is also available in several other shapes.
CLICK HERE to view other shapes available in the Hibiscus Design.  In addition to other Old Tupton Ware designs and shapes.
All orders are despatched the next day after payment, excluding week-ends and public holidays.
Our price for this vase is £27.90. Which includes UK post and packing. With 1 – 2 day delivery time.
We also ship world-wide. All our international shipping rates are discounted. Our economy rates, for example, to the USA and Canada start at only £9.00.