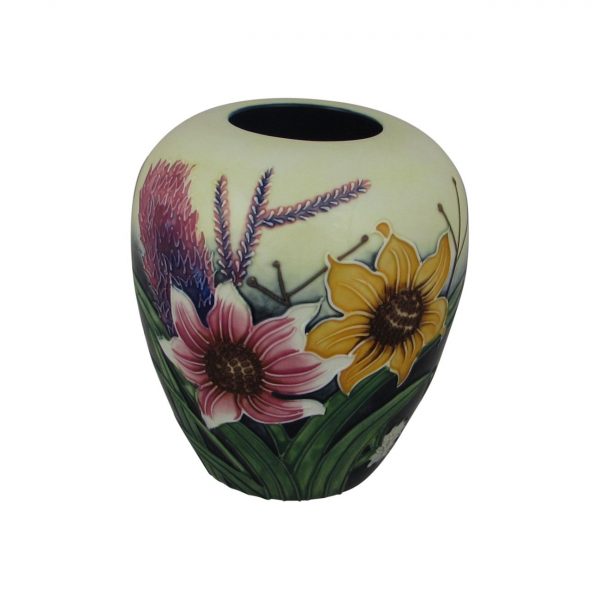 Old Tupton Ware 6 inch Vase Summer Bouquet Design
£37.40
Old Tupton Ware.
6 inch Vase in the Summer Bouquet Design
1 in stock
Description
OLD TUPTON WARE 6 INCH VASE SUMMER BOUQUET DESIGN
This is a Old Tupton Ware 6 inch Vase Summer Bouquet design. All Old Tupton Ware vases are hand crafted, tube-lined and hand decorated.
Skilled craftsman and craftswomen, together with talented ceramic artists. Are employed to achieve the unique and distinct finish of every Old Tupton Ware vase.
Several different techniques are required. Which require at least two separate firings. At very high temperatures. To enable them to achieve these beautiful designs. The whole process can take up to 4 – 6 working days.
The Summer Bouquet design is a beautiful illustration of brightly coloured summer flowers.
Our on-line price for this vase is £37.45.
It is boxed, and this price also includes UK post and packing. Delivery time 1 – 2 days.
In addition world-wide shipping is also available. And our international shipping rates are discounted.
As stockists for Old Tupton Ware. We are able to supply a full range of Old Tupton Ware vases. To view all the current stock available PLEASE CLICK HERE.