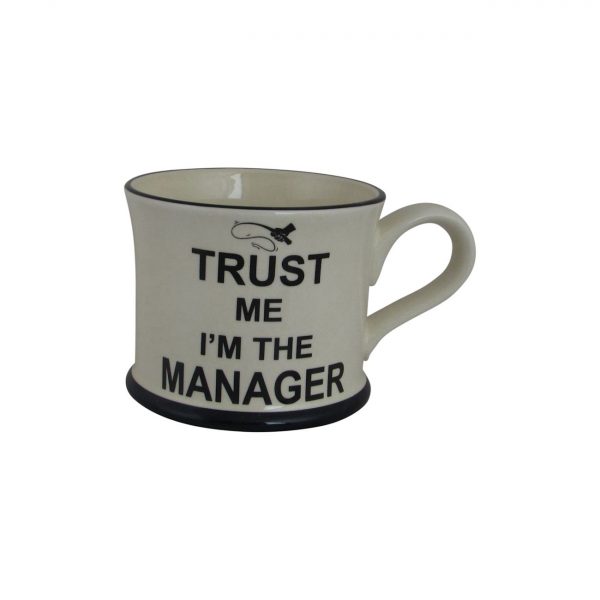 Moorland Pottery Mug Trust Me I'm The Manager Design
£14.95
Moorland Pottery
A Mug in the Trust Me I'm The Manager Design
2 in stock
Description
Moorland Pottery Mug Trust Me I'm The Manager Design 
This is a  Moorland Pottery Mug Trust Me I'm The Manager Design. A mug from the "Trust Me" range of mugs made by Moorland Pottery. At their factory which is based in Burslem, Stoke on Trent, Staffordshire.
The design is a original scraffito design by Jonathan Plant. Each mug is individually produced. With Jonathan's authentic scraffito design technique. And each mug has a "Trust Me" phrase on it.
The design is shown on both sides of the mug.
And one comes individually boxed.
The height of the mug is 8cm.
The normal price of the Moorland Pottery Trust Me I'm The Boss Mug is £15.95.
However our special on-line price is only £14.95. Plus £3.95 for UK post and packing.
With a delivery time of 2 -3 days.
We also ship world-wide, with very competitive shipping rates.
We stock the full range of "Trust Me" Mugs, which cover a wide range of occupations and professions. To view other mugs in the range that are currently available please CLICK HERE