Moorland Pottery Mugs and Coasters Buy On-line
MOORLAND POTTERY MUGS and COASTERS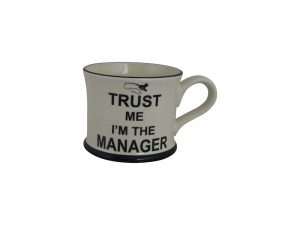 Our selection of Moorland Pottery Mugs. Make great gift ideas for many occasions. Especially as Birthday Presents or Christmas Gifts. They make fantastic "Secret Santa" and "Stocking Filler" gifts. And of course. We  must not forget.  Mother's Day and Father's Day.
Moorland Pottery were the creators of "Stoke Ware" mugs and teapots. Designs portraying local "sayings" in the Potteries dialect.  These soon became very popular. Then "sayings" in other local dialects were introduced. Including Geordie Ware, Yorkshire Ware, Lancashire Ware and Brummie Ware.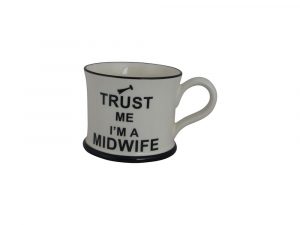 In addition to the designs with the local "sayings". They have now introduced several general ranges. Which are proving to be just as popular. Including the "Trust Me" range of mugs. Designs which cover a variety of occupations.
Stoke Art Pottery specialize in the Trust Me range. With a good selection always available. In addition to a wide selection of mugs from the other general ranges.
Established in 1986. Moorland Pottery acquired the Chelsea Works in Burslem. Formerly the studio of Joseph Szeiler.
Using traditional production methods. Moorland Pottery mugs are hand-made and decorated.
Prices from only £13.95. Moorland Pottery Mugs are a very affordable gift. UK postage only £2.95. Buy two or more at the same time for free UK postage. Additionally international shipping rates are discounted.