Lorna Bailey Artware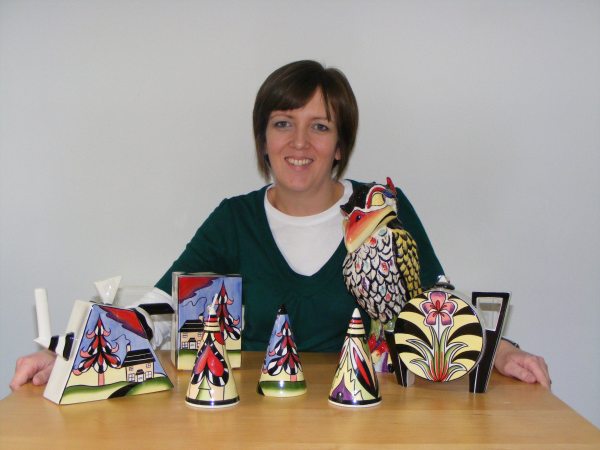 Lorna Bailey trading as Lorna Bailey Artware has been described by many as the new "Clarice Cliff". Lorna Bailey Artware designs are inspired by the art deco period and are on a range of shapes including vases, jugs, sugar shakers, teapots, sugar shakers, cruets and chargers.
Lorna also introduced a series of comical animals and probably best known for her comical designed cats.
Each piece by Lorna Bailey Artware is hand crafted and individually hand painted and has the designers signature. Very often personally signed by Lorna Bailey particularly the designs which were only available at the Lorna Bailey Collectors Open Days.
Each design is only produced for a short period and very often only in limited numbers. Whilst Lorna Bailey retired in 2008, many of her designs which had not been produced are now being produced by her father, Lionel Bailey, under licence.