Carters of Suffolk

Carters of Suffolk
Carters of Suffolk Collectable and Novelty Teapots.
  All Hand Made and Hand Decorated .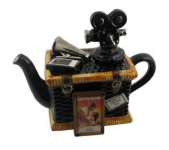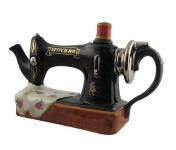 Produced in their teapottery based in Suffolk UK.
Each teapot is different and unique. Due to slight different brush strokes and slight colour variations.
The gold detail is created using real gold. The silver detail is produced using platinum.
LARGE RANGE OF DESIGNS.
Including many original designs by Tony Carter.
  Vehicles & Transport. House & Home. Food & Drink. People & Animals.
The business was established in 1978 Tony Carter.  Producing high quality products for nearly forty years.
Teapot Designs which are favourites with collectors world wide.
Carters of Suffolk Collectable and Novelty Teapots. Make excellent gifts for all occasions.
Birthdays or Christmas. Mothers Day and Fathers Day.  And do not forget that Retirement gift idea.
With prices from £29.95, they make the perfect gift for any occasion.
Stoke Art Pottery now established over ten years.
Selling hand made and hand decorated pottery made in the UK on-line.