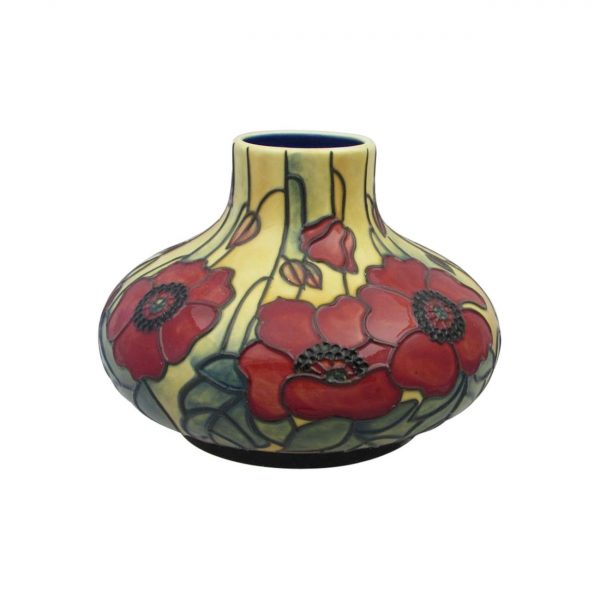 Old Tupton Ware Yellow Poppy Design 6 inch Squat Vase
£37.40
Old Tupton Ware.
6 inch Squat Vase in the Yellow Poppy Design.
1 in stock
Description
OLD TUPTON WARE YELLOW POPPY DESIGN 6 INCH SQUAT VASE.
This Old Tupton Ware Yellow Poppy Design 6 inch squat vase. Will make a great gift idea. Particularly as  a wedding present. Or a wedding anniversary gift. Then of course it will also make a really good birthday or Christmas gift.
Old Tupton Ware vases. First of all they are hand crafted. Then tube-lined and hand decorated. The whole production process taking five to six working days.
The Yellow Poppy Design is a deep red poppy. On a yellow background.
The height of this vase is 6 inches
It is boxed. And our on-line price for this Old Tupton Ware Yellow Poppy 6 inch Squat Vase is £38.90. With this price including UK post and packing. Normal delivery time 1 – 2 working days. Then we also offer discounted international shipping rates. For our international buyers.
Buy with confidence. Stoke Art Pottery have been selling high quality ceramics. On-line since 2006. And we offer a 14 day no quibble money back guarantee.
Stoke Art Pottery are stockists for Old Tupton Ware. Click Old Tupton Ware to view other items currently available