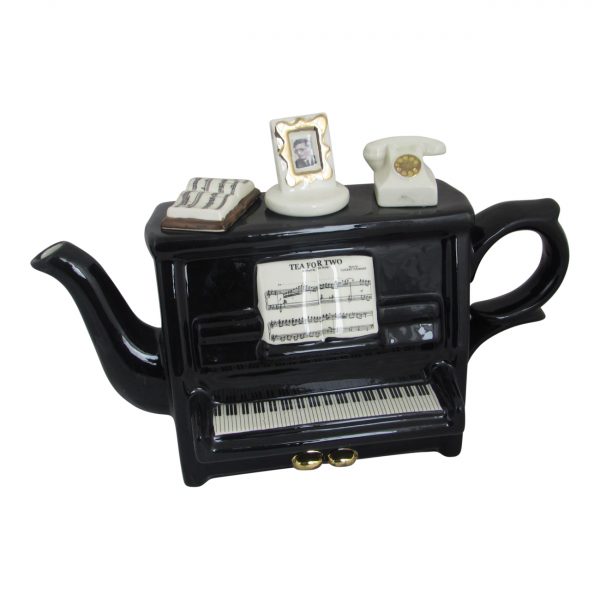 Novelty Collectable Piano Shaped Teapot Carters of Suffolk
£79.00
Carters of Suffolk.
A full size Collectable Novelty Teapot in the shape of Piano.
1 in stock
Description
 FULL SIZE NOVELTY COLLECTABLE PIANO SHAPED TEAPOT
An original novelty collectable Piano Shaped Teapot. This teapot is hand-made and hand decorated. Enhanced by using gold glazes for the detailed finish. And produced by Carters of Suffolk. Who are world famous for their novelty and collectable teapots. Based near to Stowmarket, Suffolk, England.
This teapot  is a full size fully functional teapot. That will make an ideal gift for any occasion. For that music lover. Or an excellent addition to any teapot collectors collection.
It is is produced in a world- wide Limited Edition of only 250.  With every teapot having its individually number on the base. And supplied with a Certificate of Authentication.
The dimensions of this teapot. A length from the spout to the edge of handle 21cm. With a height of 21cm including the lid.
It is boxed, and our on-line price is £79.00. This price includes UK post and packing.
And World-Wide shipping is also available.  With discounted international shipping rates.
This teapot is just one of the hand-made hand decorated novelty teapots. That we currently have in stock. To view all the teapots currently available CLICK HERE.