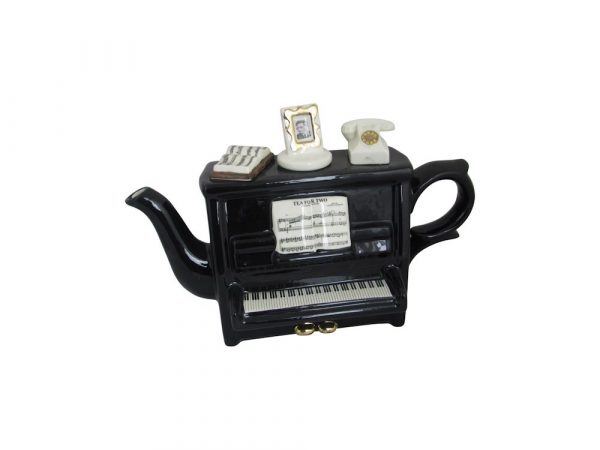 Full Size Piano Collectable Novelty Teapot Carters of Suffolk
£79.00
Carters of Suffolk.
A full size Collectable Novelty Teapot in the shape of Piano.
1 in stock
Description
FULL SIZE PIANO COLLECTABLE NOVELTY TEAPOT.
This is a Full Size Piano Collectable Novelty Teapot. Produced by Carters of Suffolk. This teapot is hand-made. And in addition to being hand decorated, real gold is used for the detailed finish.
The design is in the shape of a Piano.
A fully functional full size teapot. The length 32cm and the height 21cm including the lid.
It is produced in a world-wide Limited Edition of 250. And comes with a Certificate of Authentication. In addition to being individually numbered on the base.
.Our on-line price for the teapot is £79.00.
It is boxed. And this price includes UK post and packing. 1 – 2 day delivery.
Plus we also offer world-wide shipping. And all our international shipping rates are discounted.
We are stockists for Carters of Suffolk. And we have in stock a large range of collectable and novelty made by them. To view all the current stock currently available PLEASE CLICK HERE.