9th Wedding Anniversary Gift Ideas
9th Wedding Anniversary Gift Ideas.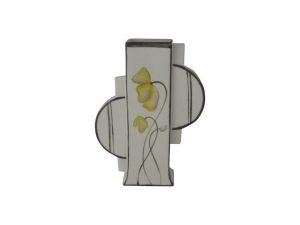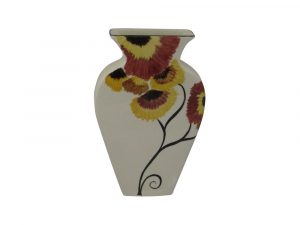 Hand crafted hand painted pottery. Produced by the leading ceramic artists and producers. Make fantastic 9th Wedding Anniversary Gift Ideas.
Importantly pottery is the traditional gift. For the 9th Wedding Anniversary.
When looking for a gift. You want a gift. Which will be  treasured and remembered. Consquently the gift to be different and unique.
Hand painted pottery gifts.  As a result of different brush strokes. And slight colour variations. No two pieces of the hand  painted pottery are exactly the same. Ensuring that your pottery gift is different and unique.
In addition we also offer many designs. Uniquely exclusive to Stoke Art Pottery. Particularly we have available "one off" designs. Trials and Limited Editions.
There is a varied choice of designs on the vases. For example traditional flower designs. Together with art deco style and abstract designs.  Truly making the selection of pottery excellent gifts for the 9th wedding anniversary.
Prices from only £12.99. We have something for everyone. And all purchases over £20 include UK post and packing.
Similarly international shipping rates are discounted.  For our international customers. Shipping rates starting at only £9.00
After receipt of payment. Orders are normally despatched the next working day. With a delivery time of 1 – 2 working days. However, in the unlikely event of this not happening we will advise you.
Buy with confidence. We offer a 14 day "No Quibble" Money Back Guarantee. Stoke Art Pottery have been selling high quality ceramics. On-line since 2006.
Browse now for that perfect 9th wedding anniversary gift idea.